Definition and Uses of Director's Chair in the Film Industry
By:Admin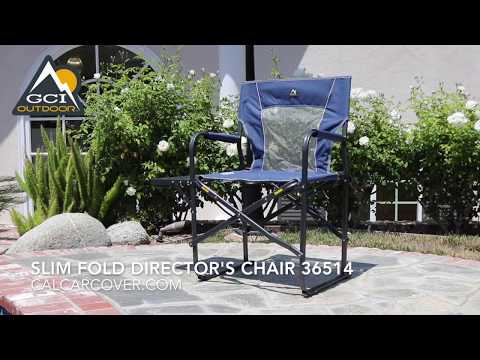 and Director's Chair in the content.

Director's Chair Vs. Boss Chair - What's the Difference?

When it comes to furnishing your office, choosing the right chair is crucial. You want something that is not only comfortable but also fits your style and functional needs. Two popular choices for professionals are director's chairs and boss chairs. While both offer similar features, they have some differences that make them unique. Let's take a closer look at each option.

Director's Chair

A director's chair is a lightweight folding armchair that has transversely crossed legs, a canvas seat, and a back panel. It is traditionally used by motion-picture directors, hence its name. It is often seen on movie sets or in TV studios, but it has become a popular choice for home and office use as well.

The director's chair is designed to be easy to transport, so it often has a foldable design that allows it to be easily stored when not in use. The seat and backrest are usually made of canvas, which is durable and can be personalized with logo or name embroidery.

Boss Chair

A boss chair, on the other hand, is a type of office chair that is designed for executives, managers, or CEOs. It is often an ergonomic chair that supports the spine and has multiple adjustments to fit different body shapes and sizes. Boss chairs are also stylish and come in a range of materials and colors to match the office decor.

The boss chair usually has a swivel base and wheels to give the user more maneuverability in their workspace. They also typically have armrests, high backs, and adjustable lumbar support to increase comfort during long periods of sitting.

Director's Chair Vs. Boss Chair - Which One to Choose?

When it comes to choosing between the two chairs, your decision will come down to your needs. If you need a portable, lightweight chair that is easy to store, a director's chair may be a better option. It is also a great choice for outdoor or casual use.

However, if you spend a lot of time sitting at your desk, a boss chair might be the better choice for you. Its ergonomic design will provide support and comfort, and the multiple adjustments will allow you to customize your seating position.

In Conclusion

Both director's chairs and boss chairs are excellent choices for your workspace. Whether you opt for the portable and personalized design of the director's chair or the ergonomic and adjustable boss chair, make sure it fits your needs and style. Choosing the right chair can go a long way in improving your productivity and overall well-being.