Comfortable and Stylish 2D Armrest Office Chair: The Ultimate Workspace Companion
By:Admin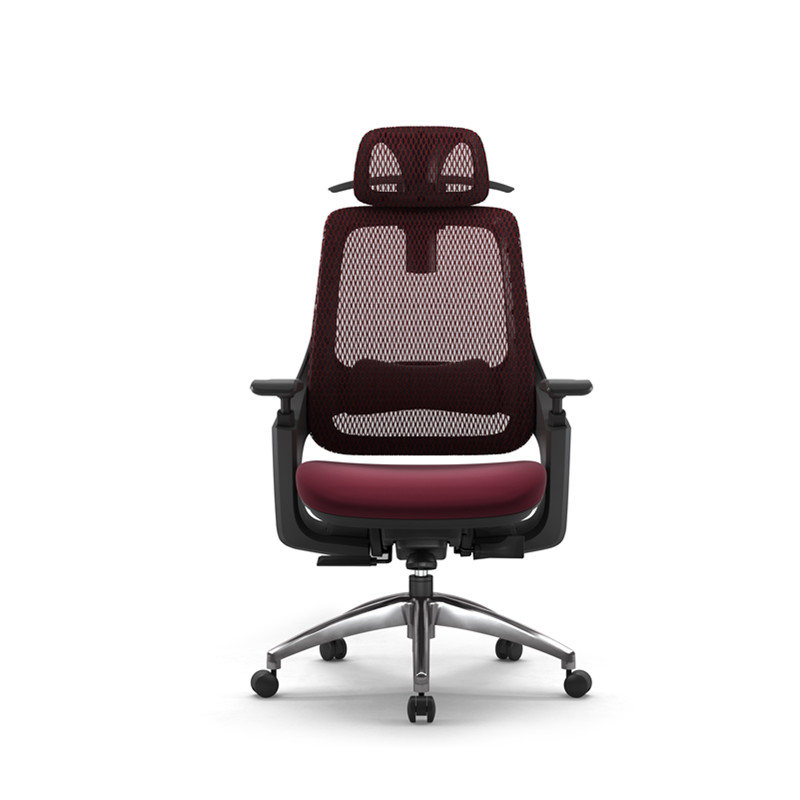 Innovative
2D Armrest
Office Chair
Revolutionizes Workplace Ergonomics
In the fast-paced corporate world, where employees spend long hours sitting at their desks, it has become increasingly important to prioritize workplace ergonomics. An uncomfortable chair can lead to various physical ailments and reduced productivity. To address this issue, a pioneering company, renowned for developing groundbreaking seating solutions, has introduced their latest creation - the 2D Armrest Office Chair.
The 2D Armrest Office Chair has already garnered significant attention within the industry due to its sleek design and advanced features. This ergonomic chair is designed to offer maximum comfort and support, ensuring that users can maintain an optimal sitting posture throughout the day. The development of this chair stemmed from a deep understanding of the adverse effects of poor ergonomics on employees' overall well-being and productivity.
One of the key features of the 2D Armrest Office Chair is its adjustable armrests. Unlike conventional chairs, which offer limited adjustability, this chair allows users to position the armrests according to their individual preferences. By providing both height and width adjustments, the chair accommodates users of varying body shapes and sizes, offering a customized experience. This feature enables users to maintain the correct alignment of their wrists and elbows, alleviating strain and minimizing the risk of musculoskeletal disorders.
Furthermore, the 2D Armrest Office Chair's armrests are also designed to be versatile in their usage. Users can adjust them at different angles, allowing for a wider range of movement while working. This adaptability ensures that users can comfortably position their arms while typing, writing, or utilizing other office equipment. By reducing strain on the arms, wrists, and shoulders, this chair promotes a healthier sitting experience, enhancing productivity and well-being.
The seat cushion of the 2D Armrest Office Chair is another standout feature. It is made of high-density foam, which molds to the contours of the user's body, providing optimal support and alleviating pressure points. This design feature improves blood circulation, reducing fatigue and ensuring that users can maintain focus for extended periods. Additionally, the seat cushion is covered with a breathable fabric that promotes airflow, preventing discomfort caused by sweating and overheating.
Addressing the importance of lumbar support, the 2D Armrest Office Chair is equipped with an adjustable lumbar support system. This feature allows users to customize the level of support provided to their lower back. By maintaining the natural curvature of the spine, the chair ensures that users avoid slouching and lower back pain. Employees who spend long hours sitting can now rely on this chair to promote a healthy posture, promoting overall spine health.
By integrating these innovative features, the company aims to redefine workplace ergonomics and improve the well-being of office workers across industries. The 2D Armrest Office Chair is a testament to the company's commitment to innovation and customer satisfaction. With their extensive research and development capabilities, the company has created a chair that not only enhances comfort but also accommodates the diverse needs of today's modern workforce.
The 2D Armrest Office Chair is a game-changer in the seating industry, revolutionizing the way we perceive office chairs. As we become increasingly aware of the health risks associated with sedentary lifestyles, investing in ergonomic furniture is crucial. This chair offers a viable solution to employers seeking to prioritize employee well-being and enhance productivity.
In conclusion, the introduction of the 2D Armrest Office Chair represents a significant milestone in the pursuit of workplace ergonomics. By seamlessly blending innovative design features with advanced functionality, this chair ensures that users can enjoy optimal comfort, support, and flexibility throughout their workday. With its adjustable armrests, high-density foam cushion, and adjustable lumbar support, the 2D Armrest Office Chair has set a new benchmark for ergonomic seating, cementing its position as a leader in the industry. As more companies recognize the role of ergonomics in employee satisfaction and productivity, the demand for chairs such as these is bound to soar.